Gautrain
Gautrain is South Africa's first rapid rail system. Two thirds of the system opened in mid-2010, in time for the Soccer World Cup that was hosted in South Africa, while the final stretch from Rosebank to Johannesburg opened in 2012. It is widely expected that the system will be extended in future as there is immense pressure on the Johannesburg-Pretoria transport corridors and rail offers an efficient alternative.

The system links Johannesburg to Pretoria on the north-south line and features an east-west line linking Sandton to the O.R. Tambo International Airport. This airport link, reaching the system's maximum speed of 160 km/h, cuts the road travel time of 45-minutes to 13-minutes. Gautrain has been developed with middle-class vehicle owners in mind, in an effort to reduce congestion on the Gauteng highways. Thus it is priced for middle-class passengers. The pricing and the expensive construction costs constitute the main criticism from trade unions against the system.

Gautrain has proven to be very popular. The operators were forced by demand to introduce 8-car train sets during peak hours, as opposed to the regular 4-car configuration. Strict rules are enforced on the train, including no eating or drinking, Gautrain's trains are spotless. There is a heavy security presence on trains and stations. For smartphone users there are useful Android and iPhone apps available with schedules and cost calculators included.

-->
Gautrain attractions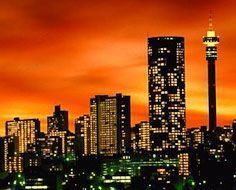 Johannesburg
Johannesburg is the financial capital of South Africa and capital of the Gauteng province. South Africans also call the city Egoli, Jozi or Joburg. The city and surrounds could keep you busy for weeks on end. See our city and day tours.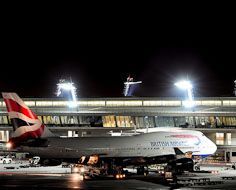 O.R. Tambo International
O.R. Tambo International Airport (ORTIA) is the air transport hub of Southern Africa. ORTIA is more or less a 45-minute drive from the Johannesburg's northern suburbs (e.g. Sandton). The Gautrain (rapid rail link) travels to Sandton in 13-minutes. Africa Deluxe Tours arranges land or helicopter transfers for our clients to and from ORTIA.