Table Mountain
The mountain provides a majestic backdrop for the city of Cape Town, Table Mountain is one of the world's most striking natural wonders of the world and South Africa's most recognized icon. No visit to Cape Town can be complete without making the trek to the top. The Mountain towers over Cape Town and Table Bay, its presence is tangible throughout the Cape Peninsula. On top of the Mountain you may wander along a myriad of pathways or enjoy a drink or snack at the Table Mountain Cafe.There is a small shop if you wish to purchase memorabilia. Make sure to take a windproof jacket along as it can become quite chilly on top of the mountain, even when it is very hot at the lower cable way station.
The Rotair Aerial Cable way has been in operation since October 1997. Thanks to the turning floor, passengers can enjoy a 360-degree panoramic view. The round shape of the cars offer excellent aerodynamics in high winds. The cable cars have a carrying capacity of 65 people each or 900 people per hour and can carry a weight of 5200kg. The cars can attain a maximum speed of 10 meters per second. The lengths of the cables used are 1200m.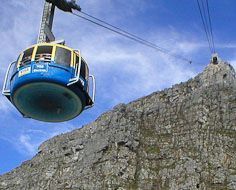 Duration
: 1 days, 0 nights
Tour Type
: City & day tours
Price: R550 per person (±US$ 39 )


Valid dates
: Nov 2017 - Oct 2018

On this half day tour you take the Table Mountain Cableway to the mountain top (cable car operation is weather dependent). You'll enjoy views over Cape Town, beaches and the surrounding ocean. The city tour includes the Malay quarter, city centre and Company Gardens and time permitting the Castle of Good Hope.

Highlights: Cape Town , Table Mountain , Table Mountain Cableway .

Table Mountain attractions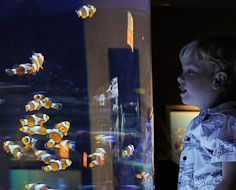 Victoria and Alfred (V&A) Waterfront
The Victoria and Alfred (V&A) Waterfront was developed in the working harbour of Cape Town and perfectly integrates port activities and leisure. It offers a fascinating and eclectic mix of specialty shops, markets, restaurants, bars, museums, cinemas and activities.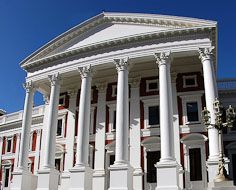 Cape Town
Cape Town, situated in South Africa's Western Cape province, is arguably one of the most beautiful cities in the world. It's the kind for place that you have to return to. It is special for various reasons, not least for its friendly, multicultural population. From here a variety of wonderful day tours are available.