The Protea Hotel Umhlanga Ridge
This 4 star hotel is situated at Umhlanga Ridge, bordering the port-city of Durban - a popular holiday destination. It is directly opposite the Gateway Mall, which includes a large range of shops, boutiques, main-stream and art cinemas, a climbing wall, a wave-machine, a skate-board park, a myriad of restaurants and more. Other nearby attractions include Umhlanga Rocks' beaches (5-minute drive), uShaka Marine World (Durban), botanical gardens, museums, golf courses, etc.
The Hotel offers a variety of room types, ranging from standard rooms through to Penthouse accommodation. Facilities include a lounge, restaurant, bar, WiFi, a rooftop swimming pool and conference facilities. The hotel is also conveniently close to Durban's King Shaka International Airport, as well as the main coastal N2 and M4 Highways.
Protea Hotel Umhlanga Ridge attractions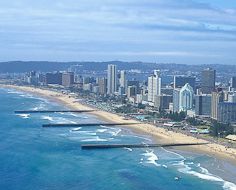 Durban
Durban is the largest city in the KwaZulu-Natal Province of South Africa. It is a very popular holiday destination for South Africans and foreigners alike, partly for its array of tourist attractions and entertainment venues but primarily because of its sub-tropical climate and beaches. The main tourism activity in Durban is spending time on the beach.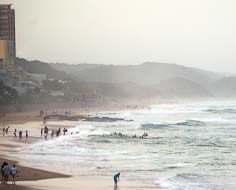 Umhlanga Rocks
Umhlanga Rocks in KwaZulu-Natal is a very popular medium-sized beach resort town, which for all practical purposes is part of greater Durban but has a much more laid-back family atmosphere. The town has hotels and holiday apartment blocks right on the beach, as well as the huge Gateway Mall a few kilometres inland.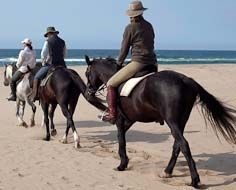 KwaZulu-Natal North Coast
The North Coast of KwaZulu-Natal in South Africa with its wonderful stretches of unspoiled sandy beaches and the moderate climate offers swimming all year round. Inland you see rolling fields of sugar cane. The coast is known as the Dolphin coast, due to the frequent sighting of dolphins in the waves nearby.