uShaka Marine World
uShaka Marine World on the Golden Mile in Durban opened its gates in 2004 and has since become a major attraction for visitors to the city. It features a variety of experiences ranging from 'Sea World' to 'Wet and Wild', it also offers activities for children.
Sea World boasts the largest aquarium in the southern hemisphere with 500m of underwater passageways. It offers the opportunity to see marine life in natural surroundings.There is opportunity for snorkeling and also shark cage diving. The dolphin shows are very popular, as is the close up exposure to penguins.
Wet and wild offers many water based experiences for adrenalin junkies, including a variety of slides.
Kiddy's World provides activities very popular with 2 to 12 year olds.
Village Walk offers open air shopping opportunities and a variety of restaurants.
uShaka Marine World attractions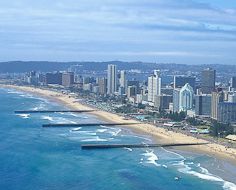 Durban
Durban is the largest city in the KwaZulu-Natal Province of South Africa. It is a very popular holiday destination for South Africans and foreigners alike, partly for its array of tourist attractions and entertainment venues but primarily because of its sub-tropical climate and beaches. The main tourism activity in Durban is spending time on the beach.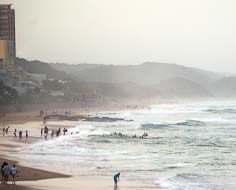 Umhlanga Rocks
Umhlanga Rocks in KwaZulu-Natal is a very popular medium-sized beach resort town, which for all practical purposes is part of greater Durban but has a much more laid-back family atmosphere. The town has hotels and holiday apartment blocks right on the beach, as well as the huge Gateway Mall a few kilometres inland.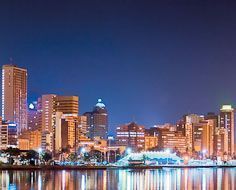 Golden Mile
The main beachfront area in Durban (one of South Africa's top 20 tourist attractions) is known as the Golden Mile. It contains a high concentration of hotel and holiday apartment blocks. The Durban beach experience is special with a paved promenade, high-rise hotels and holiday apartment blocks, restaurants, bars and the uShaka Marine World.