African Penguins at Betty's Bay
Stoney Point at Betty's Bay offers visitors a rare opportunity to see African Penguin up close. Penguins normally colonize islands and do not settle on the beaches of the mainland. Stoney Point at Betty's Bay is one of only three places in South Africa where penguins have settled on the mainland. In 1982 the residents of the town noticed a nest on the beach and the municipality fenced the area and erected a viewing platform from where the birds could be observed without disturbing them. Today this single couple has grown to a sizeable colony. Every single penguin is precious for the protection of this vulnerable bird. It is estimated that the numbers of African Penguins has diminished by 90% in the past 60 years.
They live 20-25 years and reach sexual maturity at 2-4 years. They normally mate for life and, when breeding, they take turns to sit on the nest and to forage for food. They feed on sardines, pilchards and squid. Penguins swim at a cruising speed of 6-7 kph, but can reach up to 20 kph. They can dive to a depth of about 100m but normally feed at depths of about 35m.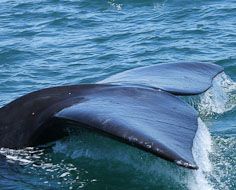 Duration
: 1 days, 0 nights
Tour Type
: City & day tours
Price: R1,050 per person (±US$ 75 )


Valid dates
: Nov 2017 - Oct 2018

The Hermanus day tour operates from July to November, during the annual migration of Southern Right Whales to our coastline. The tour includes scenic drives, a visit to a Penguin Colony and ample time for whale-watching.

Highlights: Hermanus , Betty's Bay African Penguins , Hermanus Whale Watching .

Betty's Bay African Penguins attractions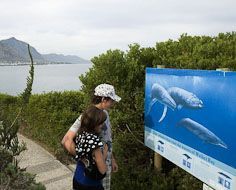 Hermanus
Hermanus is situated on the southern coast of the Western Cape, and is known as the best land based whale watching spot in the world. The Southern Right Whale comes to the South African coastal waters during winter and spring to have their young and to suckle them before returning to the Antarctic.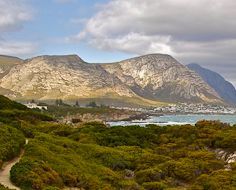 Hermanus whale watching
Hermanus is known as the best land based spot for whale watching. The steep coastal cliffs and the depth of the water make it possible for whales to come close to the land. In season, which is normally from June to December, the number of whales at Hermanus can be more than 100.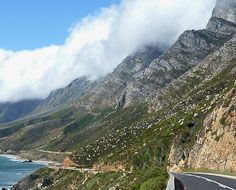 Clarence Drive (R44) - False Bay
Clarence Drive is a scenic coastal drive on the eastern shoreline of False Bay near Cape Town that connects Gordon's Bay and Rooi-Els. It provides sweeping views over the picturesque Bay and above towers part of the Hottentots-Holland Mountain Range. Together with Chapmans Peak Drive this route is a must-do.