Big Bend
The town Big Bend in the east of Swaziland derives it's name from the big bend in the Great Usuthu River where it meets the Lebombo Mountains. Across the river, you have picturesque views of the surrounding hills, as well as a scenic gorge through the mountains. The ample supply of water from the river, makes it ideal for the development of sugar cane farming and the production of sugar at a local plant. The town is surrounded by a number of cattle ranches with game reserves nearby. The town itself, though small, offers some shops and guest houses.
The Lebombo Mountains that you see from Big Bend are the eastern border of Swaziland with Mozambique. They consist of a line of rugged volcanic hills known as the Lubombos which rise from the lowveld to about 600m. high. Viewed from below they appears to be a single line The hills actually comprise of a number of parallel ridges with deep gorges in between. The Great Usuthu river carves through them on its way to the Indian Ocean.
Tourist attractions close to Big Bend include a number of game reserves, cultural activities, sport and adventure activities.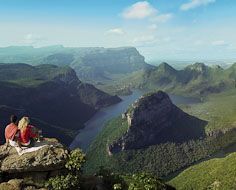 Duration
: 16 days, 15 nights
Tour Type
: Scheduled tours
Luxury Level
: *** / ****
Price: R24,240 per person sharing (±US$ 1,777 )
R6,085 single supplement (±US$ 446 )


Valid dates
: Nov 2014 - Oct 2015

This tour covers the highlights of South Africa and is ideal for first time visitors to the country. It provides a mix of cities, countryside, historical sites, scenic drives, nature, wildlife, culture and people. This is the 'southbound' tour version that starts in Johannesburg and ends in Cape Town.

Highlights: Panorama Route , Blyde River Canyon , Kruger National Park , Swaziland , Hluhluwe-Imfolozi Game Reserve , St. Lucia , Transkei , Hole-in-the-Wall , Garden Route , Storm's River Mouth , Knysna , Cango Caves , Route 62 , Cape Winelands , Cape Town .

Big Bend attractions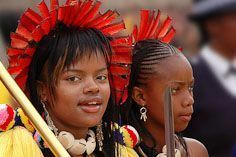 Swaziland
Swaziland, located in Southern Africa, is home to the siSwati-speaking Swazi nation. It was a British protectorate from 1906 until its full independence in 1968. It is a small landlocked kingdom of less than one million people, bordered by South Africa on three sides and Mozambique to the east.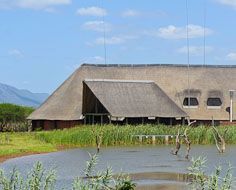 Nisela Safari Lodge
Nisela Safari Lodge is situated in the Lowveld near the southeastern border of Swaziland. It is right next to the main road from the Golela/Lavumisa Border post to Big Bend and Mbabane. This makes it an ideal stop over with a restaurant offering good refreshment facilities.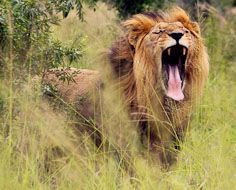 Hlane Royal National Park
The Hlane Royal National Park of Swaziland lies in the East of the country and is under the protection of King Mswati III. The Reserve covers 22 000 ha of Swazi bushveld, dominated by ancient hardwood vegetation. It is home to elephant, lion, white rhino, giraffe and a large variety of other animals.