Franschhoek
Franschhoek ("French corner"), a small town in the heartland of the Cape Winelands, is one of the very popular places to visit when in Cape Town. It is situated in the picturesque Franschhoek valley, surrounded by magnificent mountains and vineyards.
After the Edict of Nantes was repealed in France, many French protestants fled the country. Some of them came to the Cape. 176 French families were settled in the current Franschoek valley. The French brought with them their knowledge of viniculture and helped to establish the proud wine culture of South Africa. Today, the valley boasts some of the best known wine estates, some of them acclaimed at international wine festivals.
Due to its homely atmosphere and scenic surroundings, Franschoek is very popular with the locals of Cape Town and tourists. Dominant landmarks are the Monument and Museum commemorating the French Huguenots and the beautiful Dutch Reformed Church in the main street. The town boasts some of the best restaurants in the country. Visitors love a walk down the quaint main street, browsing in the local shops and having coffee or a meal at one of the many coffee shops and restaurants.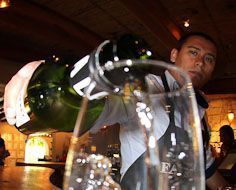 Duration
: 1 days, 0 nights
Tour Type
: City & day tours
Price: R1,000 per person (±US$ 72 )


Valid dates
: Nov 2017 - Oct 2018

Our full-day tour to the Cape Winelands, departs daily from Cape Town. The tour includes the historic Winelands towns of Stellenbosch, Franschhoek and Paarl, as well as wine tastings at three different wine estates. Tour duration is ±8-hours.

Highlights: Stellenbosch , Franschhoek , Paarl , Cape Winelands , Wine tastings at estates in South Africa , Paarl wine estates .

Franschhoek attractions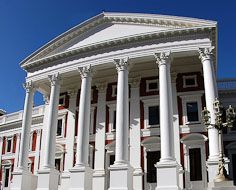 Cape Town
Cape Town, situated in South Africa's Western Cape province, is arguably one of the most beautiful cities in the world. It's the kind for place that you have to return to. It is special for various reasons, not least for its friendly, multicultural population. From here a variety of wonderful day tours are available.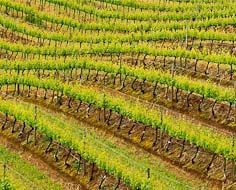 Cape Winelands
South African wines are rated with those from the other top wine-producing regions in the world. The majority of wine estates, over 100 in fact, are found in the Cape Winelands, which is within easy reach of Cape Town and makes for a great one-day excursion.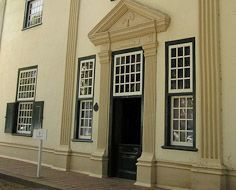 Stellenbosch
Stellenbosch, 46 km east of Cape Town, is the undisputed heart of the Cape Winelands. It is also a lively student town with the University of Stellenbosch influencing just about everything in town. The town's main attraction lie in the beauty of its preserved architecture and the streets lined with Oak trees.