Hector Pieterson Memorial and Museum
After the incarceration of Nelson Mandela and his comrades the struggle for freedom lost some of its momentum. In the late 1960's Steve Biko took initiative in founding the Black Consciousness Movement among students. This led to growing resentment among the black youth against the system of apartheid. In the 1970's the government decreed that a third of all school subjects should be taught in Afrikaans which was perceived as the language of the oppressor. Ultimately the pupils in Soweto organised a protest march which took place on 16 June 1976. The police responded with sharp ammunition and a large number of pupils were killed of which Hector Pieterson was the first. The museum that commemorates this, was named after him.
The massacre of 16 June 1976 sparked huge protests of learners all over the country and gave new impetus to the struggle for freedom. Many historians see the youth revolt of 16 June 1976 as a turning point in the struggle.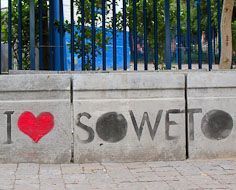 Duration
: 1 days, 0 nights
Tour Type
: City & day tours
Price: R795 per person (±US$ 57 )


Valid dates
: Nov 2016 - Oct 2017

Soweto is an incredible melting pot of cultures. Your tour include Freedom Square, the Regina Mundi Church, the houses of Pres. Mandela and Bishop Tutu as well as the Hector Pieterson Memorial and Museum.

Highlights: Soweto , Hector Pieterson Memorial and Museum , Vilakazi Street , Regina Mundi Church .

Hector Pieterson Memorial and Museum attractions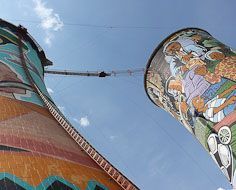 Soweto
Soweto, outside Johannesburg, is South Africa's largest "black township". It is home to a mix of languages and cultures from across South Africa and Africa. Soweto played an important role in the struggle against Apartheid. Landmarks include Nelson Mandela's Soweto house, the Hector Pieterson Museum & Memorial, etc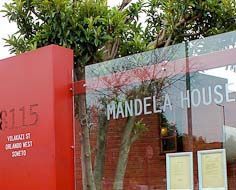 Vilakazi Street
Vilakazi Street in Soweto, South Africa, is the only street in the world that boasts two Nobel peace prize laureates to have lived in the same street. The house of former president Mandela has since been converted into a museum. Bishop Tutu still owns his house and occasionally uses it.