Limpopo Province
Limpopo Province is the northern most province of South Africa. It is named after the Limpopo River which forms the border between South Africa and Zimbabwe. The province is home to approximately 5.3 million people who speak the following indigenous languages: Sepedi (52%), Xitsonga (22.4%), Tshivenda (15.9%) and Afrikaans (2.4%). Two impressive mountain ranges, the Waterberg Mountains and the Soutpansberg Mountains break the dominant flat bush veld.

The most popular tourist destination is the Kruger National Park. This huge game reserve runs along the eastern border of the Limpopo Province southward into the neighbouring Mpumalanga Province. The world renowned Kruger National Park offers very good facilities, professional game drives as well as the option of self drive. It boasts a huge variety of fauna and flora, birds and game including the big five (rhino, lion, buffalo, leopard and elephant).


To the northwest of the province you find the Mapungubwe National Park, declared a UNESCO World Heritage Site. The name Mapungubwe means "the place of the jackal'. The area was declared a National Park in order to protect the archaeological remains of a very ancient civilization dated around 1200-1270 AD. Artifacts found at this site indicates that the residents of Mapungubwe had a lively trade with the Far East. The Park has great archaeological value, it is also a game reserve that boasts the big five as well as many of the antelopes and other mammals of South Africa.

-->
Limpopo attractions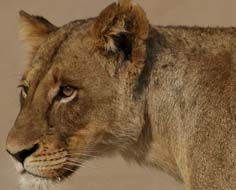 Kruger National Park
The Kruger National Park in South Africa is internationally renowned as a world leader in conservation policies, practices and techniques. This Park stretches over 20 000 square kilometers (2 million hectares) and is home to an incredible variety of plant, bird and animal species, including the "big five" (elephant, lion, rhinoceros, leopard and buffalo).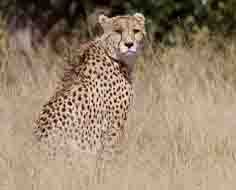 Hoedspruit
The small town of Hoedspruit is situated in the Mpumalanga lowveld at the foothills of the small Drakensberg mountain range. Hoedspruit is close to a well known cluster of private game reserves in the Timbavati and Klaserie regions. It is also in close proximity to the Kruger National Park.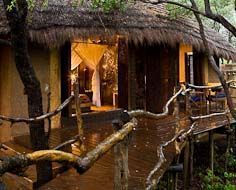 Makalali Private Game Reserve
The Makalali Private Game Reserve is situated in the Hoedspruit region close to the iconic Kruger National Park. It covers a conservancy of 26,000 ha and it boasts more than 1,000 wild animals. It is also home to the 'big five' (lion, leopard, elephant, buffalo and rhino).