The Gamtoos River Valley
The Gamtoos River, after which the valley was named, flows a full 645 km before it feeds into the Indian Ocean near Jeffrey's Bay. The catchment basin is more than 35,000 sq km. The upper reaches of the river runs through the arid Great Karoo.
The name "Gamtoos" is probably derived from the name of the Khoi-Khoi tribe that lived in the valley when the first Dutch settlers arrived. Today the population living in the valley is a mix of Khoi-Khoi and Dutch descendants. They form a farming community that mainly produces citrus and vegetables
Gamtoos River Valley attractions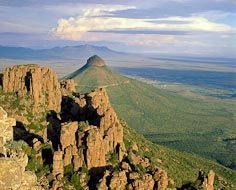 Eastern Cape
The Eastern Cape has an extremely beautiful ±820 km coastline with long stretches of deserted sandy beaches interspersed with rocky and sandy cliffs. Huge shifting dune fields are found in some areas and vegetated dune fields in others. It is a diverse Province with natural scenery ranging from barren semi-desert Karoo landscapes to rain forest covered mountain ranges.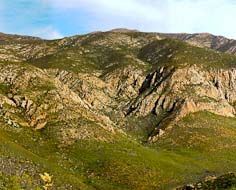 Baviaanskloof
The Dutch name Baviaanskloof means "valley of baboons". This valley is in the Eastern Cape, South Africa and lies between the Baviaanskloof and the Kouga Mountain ranges. The whole of the valley is known for its wonderful natural beauty, its spectacular mountain shapes, diversity of plants and animals.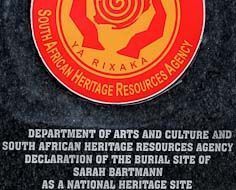 Saartjie Baartman
Saartjie Baartman, a Khoi-Khoi woman, was born in die Gamtoos River Valley in the late 1700's. She was a slave in service of a certain Peter Cezanne. She was taken to London in 1810 to be exhibited in a museum in London. She was later sold to the French where she was also put on display. She died in 1815.