The Drakensberg Mountains
The Drakensberg Mountain range is the largest and highest mountain range in South Africa. The name "Drakensberg" is Afrikaans and means "dragon" mountain.
The mountains run from northeast in the Mpumalanga Province southwest into the Eastern Cape. The range stretches over more than 1000 km. The highest peak is Thabana Ntlenyana with an elevation of 3428 m. The top of the mountains consists of a thick basalt layer which makes for spectacular high cliffs, peaks and pinnacles.
The Drakensberg is the border between the South African provinces of KwaZulu-Natal and Eastern Cape and the Kingdom of Lesotho. The Panorama Route in Mpumalanga is part of the northern reaches of this mountain range. All along the mountains you find a multitude of lodges offering excellent mountain experiences, ranging from hiking, rock climbing, photography and just pure relaxation in the beautiful mountain surroundings.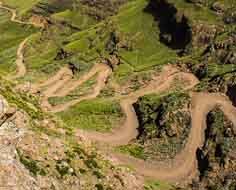 Duration
: 1 days, None nights
Tour Type
: City & day tours
Price: R2,465 per person (±US$ 177 )


Valid dates
: Nov 2016 - Oct 2017

The full day tour to the Drakensberg, departs daily from Durban and Umhlanga. It includes driving up the Sani Pass in a 4x4 (all-terrain vehicle), entering Lesotho, visiting a Basotho village and enjoying lunch at "the highest pub in Africa".

Highlights: Drakensberg Mountains , Sani Pass , Kingdom of Lesotho .

Drakensberg Mountains attractions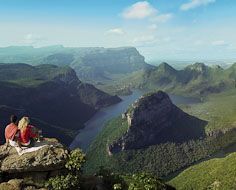 Panorama Route
The scenic Panorama Route, with various viewpoints, runs along the top of a section of the escarpment between the Mpumalanga Highveld and Lowveld. It offers incredible views, we strongly recommend it. The Route may be approached from Ohrigstad or from the logging town of Graskop.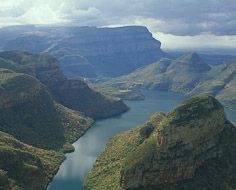 Blyde River Canyon
The Blyde River Canyon is located in Mpumalanga - South Africa, just north of the town of Graskop. It is the third largest canyon in the world after the Grand Canyon (USA) and the Fish River Canyon (Namibia). It is the largest green canyon in the world.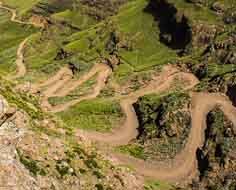 Sani Pass
The Sani Pass connects KwaZulu-Natal (South Africa) with the mountain Kingdom of Lesotho in the Drakensberg mountains. The journey entails a steep climb of 9 km. The Pass is in the process of being tarred, but at present can only be fully navigated by 4X4 vehicles with experienced drivers.