Sani Pass
The Sani Pass connects the South African province of KwaZulu-Natal with the mountain Kingdom of Lesotho in the Drakensberg mountains. The pass starts at Underberg in South Africa and follows the steep climb of 9 km to the Lesotho border post at the top of the mountain. The pass is in the process of being tarred - it used to be all gravel - but it's still advisable to make use of the services of experienced drivers in all-terrain vehicles.
Driving up the pass offers spectacular, ever changing, views of the mountains and the valleys below. An exhilarating experience for the adventurous!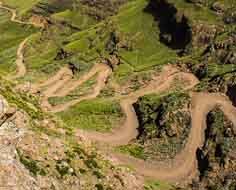 Duration
: 1 days, None nights
Tour Type
: City & day tours
Price: R2,465 per person (±US$ 177 )


Valid dates
: Nov 2016 - Oct 2017

The full day tour to the Drakensberg, departs daily from Durban and Umhlanga. It includes driving up the Sani Pass in a 4x4 (all-terrain vehicle), entering Lesotho, visiting a Basotho village and enjoying lunch at "the highest pub in Africa".

Highlights: Drakensberg Mountains , Sani Pass , Kingdom of Lesotho .

Sani Pass attractions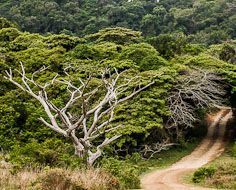 KwaZulu-Natal
KwaZulu -Natal is one of the nine provinces of South Africa. It is a tourism haven with attractions ranging from provincial game reserves, private reserves, world heritage sites, long stretches of pristine undeveloped beaches, scuba diving on coral reefs and the Drakensberg Mountains (a hikers' paradise) to cultural diversity and much more.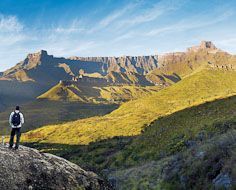 The Drakensberg Mountains
The Drakensberg Mountain range is the largest and highest range in South Africa. The name "Drakensberg" is Afrikaans and means "dragon mountain. The mountains run from northeast in the Mpumalanga Province southwest into the Eastern Cape. It stretches over more than 1000 km. The highest peak is Thabana Ntlenyana with an elevation of 3428 m.