KwaMuhle Museum
The KwaMuhle Museum in Durban gives visitors the opportunity to get a better understanding of what apartheid entailed and how ordinary people participated in the struggle for freedom and human dignity. The miracle of the current South Africa cannot be properly appreciated without an understanding of the the previous dispensation of apartheid; what it was and how it affected the different communities.
The KaMuhle Museum is housed in a building that was previously the offices of the Department of Native Affairs. The policy of apartheid tried to segregate the different racial groups in the country. Black people could not enter the cities without an official permit, the hated "dompass", issued by the Department of Native Affairs. This was understandably the most hated building in Durban, currently a museum housing many relics of the apartheid era.
Although the Indian and Coloured people did not need the same permits as the Black people, they were also denied many of the privileges of normal citizens. Discrimination based on race was also part of their daily life.
KwaMuhle Museum attractions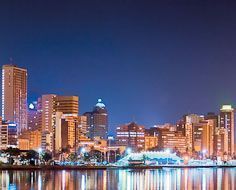 Golden Mile
The main beachfront area in Durban (one of South Africa's top 20 tourist attractions) is known as the Golden Mile. It contains a high concentration of hotel and holiday apartment blocks. The Durban beach experience is special with a paved promenade, high-rise hotels and holiday apartment blocks, restaurants, bars and the uShaka Marine World.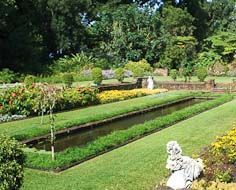 Durban Botanic Gardens
The Durban Botanic Gardens is Durban's oldest public institution and the oldest botanic gardens in Africa. It was established in 1849 in order to participate in the Kew Garden's project to find new economically viable plant species. Today it covers an area of 15 hectares.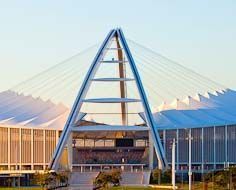 Moses Mabhida Stadium
The Moses Mabhida Stadium in Durban was newly built in preparation for the Soccer World Cup tournament, held in South Africa in 2010. An arch that is 106 m above the pitch spans the stadium. A funicular can take tourists to the top for wonderful views over the city and the Indian Ocean.