Zulu people of South Africa
A person who has isiZulu as home language is referred to as a Zulu. IsiZulu is South Africa's largest language group (22.7% - 2011 census).

The Zulu nation is a proud people with a very rich historical and cultural heritage. The chief reason for their fame is to be found in the heritage of the legendary Zulu King Shaka. He lived and ruled in the early 19th century. Under his leadership the Zulus became the dominant force north of the former Cape Colony.

Shaka's military skills as tactician and strategist are still marveled at today. Not only other African tribes, but also European nations who ventured into his domain, suffered under his influence. Shaka reshaped the demography of Southern Africa through his twin campaigns of "conquer and incorporate" and "conquer and destroy".

Present day Zulus are mostly still active participants of their culture. Because they have such a proud military history the hierarchy of Zulu society has an almost military structure to it. The foot soldiers are known as impis (a unit of Zulu warriors). At cultural gatherings traditionally dressed impis will gather in their thousands with 'knobkieries', spears and cow-hide shields.

-->
Zulu people of South Africa attractions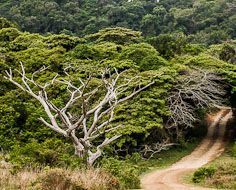 KwaZulu-Natal
KwaZulu -Natal is one of the nine provinces of South Africa. It is a tourism haven with attractions ranging from provincial game reserves, private reserves, world heritage sites, long stretches of pristine undeveloped beaches, scuba diving on coral reefs and the Drakensberg Mountains (a hikers' paradise) to cultural diversity and much more.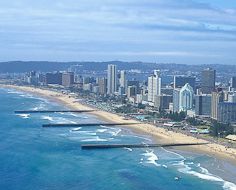 Durban
Durban is the largest city in the KwaZulu-Natal Province of South Africa. It is a very popular holiday destination for South Africans and foreigners alike, partly for its array of tourist attractions and entertainment venues but primarily because of its sub-tropical climate and beaches. The main tourism activity in Durban is spending time on the beach.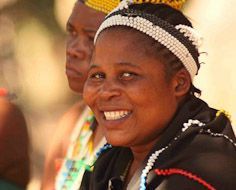 Dumazulu Lodge and Traditional Village
DumaZulu Lodge and Traditional Village is located near Hluhluwe in South Africa's KwaZulu-Natal province. It includes a cultural village focusing on Zulu- and other South African cultures, 3-star accommodation in traditional huts with modern facilities and conveniences, a restaurant & boma, as well as a bird-and-reptile park.