Mpumulanga
Mpumalanga is an African word, which means "the place where the sun rises", an apt name for this province lying in the (north-) eastern parts of South Africa. It is home to various cultures, tourist attractions and places of significant historical interest.

The province covers 6.5% of South Africa's surface area, which makes it larger than the Netherlands and Belgium combined. Although it features one or two small cities, it has a relatively small population of ± 4 million people (2011). Most live in rural areas. Nelspruit is the provincial capital.

Mpumalanga's population is largely SiSwati or isiNdebele speaking, but it also has sizeable communities of Xitsonga, SeSotho, isiZulu, Afrikaans and English-speaking people. Most people in the province can speak English and foreigners should not experience problems in communicating with the locals (in the outlying rural areas this may be less true).

In the tourism sphere Mpumalanga offers something for everyone. It has vast stretches of unspoilt nature and wilderness. Some of the more popular and better known attractions include the world renowned Kruger National Park and a variety of private game reserves. Towns in the Highland region include Belfast, Dullstroom & Lydenburg; the gold rush village of Pilgrim's Rest and the very scenic Panorama Route.

-->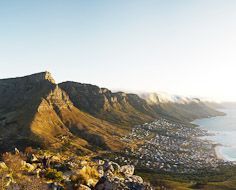 Duration
: 16 days, 15 nights
Tour Type
: Private guided tours
Luxury Level
: *** / ****
Price: R63,000 per person sharing - for group between 2 and 2. (±US$ 4,542 )
R40,800 per person sharing - for group between 4 and 6. (±US$ 2,941 )
R33,500 per person sharing - for group between 7 and 14. (±US$ 2,415 )
R15,500 single supplement (±US$ 1,117 )


Valid dates
: Nov 2017 - Oct 2018

Discover the main things to do, see and experience in South Africa, including beautiful winelands, majestic mountain ranges, rolling wheat and sugarcane fields, caves, beaches and rocky shorelines, forests and pristine wilderness areas. Explore by game drive vehicle, hike in beautiful environs and enjoy our beloved country's rich cultural diversity.

Highlights: Cape Town , Cape Winelands , Stellenbosch , Oudtshoorn , Route 62 , Garden Route , Knysna , Oudtshoorn ostrich farms , Cango Caves , Sunshine Coast , Wild Coast , Transkei , KwaZulu-Natal , iSimangaliso Wetland Park , St. Lucia , Kruger National Park , Swaziland , Panorama Route .

Mpumalanga attractions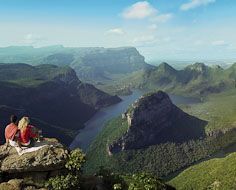 Panorama Route
The scenic Panorama Route, with various viewpoints, runs along the top of a section of the escarpment between the Mpumalanga Highveld and Lowveld. It offers incredible views, we strongly recommend it. The Route may be approached from Ohrigstad or from the logging town of Graskop.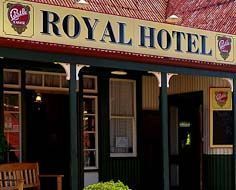 Pilgrim's Rest
The village of Pilgrim's Rest in Mpumalanga Province exists because of the discovery of alluvial gold in the small stream in the valley where the village was later founded. The discovery was made in 1873 by Alex 'Wheelbarrow' Patterson. He was a gold prospector (panner) and arrived in the area with all his belongings on a single wheelbarrow.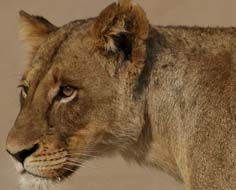 Kruger National Park
The Kruger National Park in South Africa is internationally renowned as a world leader in conservation policies, practices and techniques. This Park stretches over 20 000 square kilometers (2 million hectares) and is home to an incredible variety of plant, bird and animal species, including the "big five" (elephant, lion, rhinoceros, leopard and buffalo).