Pilgrim's Rest
The village of Pilgrim's Rest in Mpumalanga Province exists because of the discovery of alluvial gold in the small stream in the valley where the village was later founded. The discovery was made in 1873 by Alex 'Wheelbarrow' Patterson. He was a gold prospector (panner) and arrived in the area with all his belongings on a single wheelbarrow. He tried to keep his discovery to himself but was soon followed by one William Trafford, who named the settlement "Pilgrim's Rest". Trafford spread the word about the gold deposits and started the world's biggest gold rush ever.
As time passed and gold was discovered on the Witwatersrand in 1886, near the present day Johannesburg, the pilgrims moved on. Eventually the last remaining gold mine at Pilgrim's Rest was closed in 1972. The village was declared a National Monument in 1986.
Today Pilgrim's Rest is a living museum, reflecting an architectural style similar to that of 1880 to 1915. As corrugated iron was an easily transported building material at the time, most buildings were built with timber frames covered by corrugated iron. Today the town is a quiet and peaceful backwater that caters for tourists from across the world. The Royal Hotel is a favourite with visitors, whether you decide to stay over or just to enjoy a pint in the hotel's bar.
Pilgrim's Rest attractions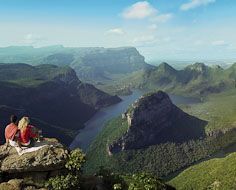 Panorama Route
The scenic Panorama Route, with various viewpoints, runs along the top of a section of the escarpment between the Mpumalanga Highveld and Lowveld. It offers incredible views, we strongly recommend it. The Route may be approached from Ohrigstad or from the logging town of Graskop.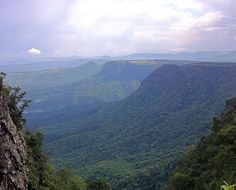 Graskop
Graskop is a small logging town situated on the Mpumalanga Highveld, right on the edge of the escarpment with easy access to the Lowveld. Graskop is an Afrikaans word meaning "head of grass" or "grassy hillock". It is the perfect base from which to explore the magnificently scenic Panorama Route.