Chimpanzee Eden Sanctuary
The Chimpanzee Eden Sanctuary is situated in the de Kaap Valley near Nelspruit, South Africa. Chimpanzees are not indigenous to South Africa, but we have the privilege to house this initiative of the world famous Jane Goodall Institute. The sanctuary offers a safe haven for chimps who have been displaced from their natural habitat in Africa. These animals have survived the bush meat trade, they are orphaned and are often traded in the illegal pet trade to zoos and circuses. The chimps at the Eden Sanctuary are the fortunate ones. They live in a risk free environment and they receive the necessary attention to help them to recover from the trauma that they have experienced.
The sanctuary conducts daily tours for visitors (weather dependent). A tours lasts one hour. There is also a restaurant and curio shop on site.
The institute is a world leader in the attempt to protect chimpanzees and their habitats. It is also widely recognised for innovative community-centered conservation and development programs in Africa.
Chimpanzee Eden Sanctuary attractions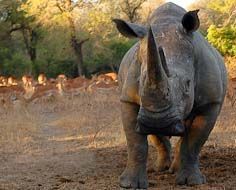 Mpumalanga Lowveld
The Lowveld was previously known as the Eastern Transvaal Lowveld. Following the end of Apartheid in 1994 the province's name was changed to Mpumalanga and the area is simply called The Lowveld. The Lowveld section of the province is part of the coastal plane and is more or less 200m above sea-level.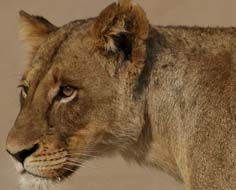 Kruger National Park
The Kruger National Park in South Africa is internationally renowned as a world leader in conservation policies, practices and techniques. This Park stretches over 20 000 square kilometers (2 million hectares) and is home to an incredible variety of plant, bird and animal species, including the "big five" (elephant, lion, rhinoceros, leopard and buffalo).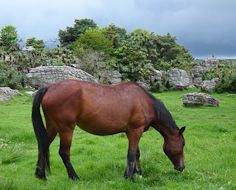 Kaapsehoop
The small town, Kaapsehoop is situated in the Mpumalanga Province, 25 km from Nelspruit. At an altitude of 1486 m it is considerably higher than Nelspruit which makes for a cooler malaria free environment. The town is situated on top of the escarpment with lovely views down to the lush De Kaap Valley, some 800 metres below.