Kaapsehoop
The small town, Kaapsehoop is situated 25 km from Nelspruit, the main town of the Mpumalanga province. At an altitude of 1486 m it is considerably higher than Nelspruit which makes for a cooler malaria free environment. The town is situated on top of the escarpment with lovely views down to the lush De Kaap Valley, some 800 metres below. The town is in a clearing between rocky fields.
The name derives from the discovery of gold in 1882 in a small creek that runs through the town. This gave "hope" to the people in the nearby De Kaap Valley. Unfortunately the discovery of richer gold deposits at Pilgrim's Rest and Barberton and ultimately the Witwatersrand (Johannesburg), led to the decline of the town.
The town has recently been rediscovered as a popular weekend retreat. The attractive period houses as well as the large herd of wild horses add to it's novelty and popularity.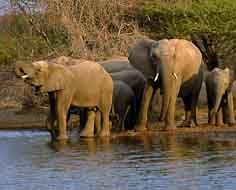 Duration
: 4 days, 3 nights
Tour Type
: Scheduled tours
Luxury Level
: ****
Price: R12,540 per person sharing (±US$ 904 )
R2,425 single supplement (±US$ 174 )


Valid dates
: Nov 2014 - Oct 2015

Our 4 Day Kruger Wildlife & Mountain Scenery Scheduled Tour departs from Johannesburg and lets you explore the Panorama Route, interact with elephants at Elephant Whispers, visit Shangana Cultural Village, view wildlife in the Kruger National Park, as well as Mthethomusha and go in search of wild horses at Kaapsehoop.

Highlights: Panorama Route , Blyde River Canyon , Kruger National Park , Elephant Whispers , Shangana Cultural Village , Mthethomusha Game Reserve , Kaapsehoop .

Kaapsehoop attractions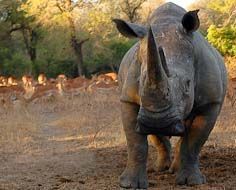 Mpumalanga Lowveld
The Lowveld was previously known as the Eastern Transvaal Lowveld. Following the end of Apartheid in 1994 the province's name was changed to Mpumalanga and the area is simply called The Lowveld. The Lowveld section of the province is part of the coastal plane and is more or less 200m above sea-level.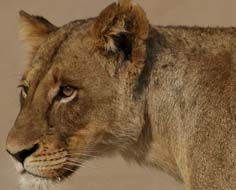 Kruger National Park
The Kruger National Park in South Africa is internationally renowned as a world leader in conservation policies, practices and techniques. This Park stretches over 20 000 square kilometers (2 million hectares) and is home to an incredible variety of plant, bird and animal species, including the "big five" (elephant, lion, rhinoceros, leopard and buffalo).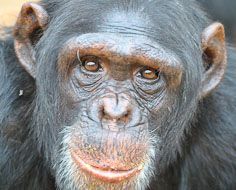 Chimpanzee Eden Sanctuary
The Chimpanzee Eden Sanctuary is situated in the de Kaap Valley near Nelspruit, South Africa. Chimpanzees are not indigenous to South Africa, but we have the privilege to house this initiative of the world famous Jane Goodall Institute. The sanctuary offers a safe haven for chimps who have been displaced from their natural habitat in Africa.