Mac Mac Falls
The 70m high Mac Mac Falls is found right next to the Graskop Road, ±14 km north of the town of Sabie. The Falls derived it's name from the Scottish gold prospectors who joined others in the gold rushes in this region in the late 1800's. Being Scots, many had surnames starting with "Mac".
Members of the local rural community trade handmade curios from permanent stalls near the falls. A paved path and steps lead down to a viewing platform which extends a short way over a cliff. The platform is placed above the ravine into which the waterfall plunges, a little way from the actual falls. This vantage point satisfies most visitors.
The more adventurous can walk to the top of the falls by taking the tarred road a 100 metres or so and then following the stream to the falls. We have also found that the locals at the curio stalls will gladly point out an informal footpath leading down into the ravine and to the pool at the bottom of the falls. The path is overgrown and difficult to spot if you don't know where to find it. It is a rather rough hike and you have to bundu-bash a bit. Of course, If you follow any of these alternative pathways you do so entirely at your own risk.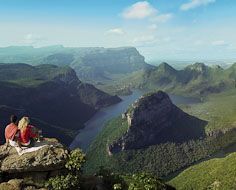 Duration
: 16 days, 15 nights
Tour Type
: Scheduled tours
Luxury Level
: *** / ****
Price: R24,240 per person sharing (±US$ 1,735 )
R6,085 single supplement (±US$ 435 )


Valid dates
: Nov 2014 - Oct 2015

This tour covers the highlights of South Africa and is ideal for first time visitors to the country. It provides a mix of cities, countryside, historical sites, scenic drives, nature, wildlife, culture and people. This is the 'southbound' tour version that starts in Johannesburg and ends in Cape Town.

Highlights: Panorama Route , Blyde River Canyon , Kruger National Park , Swaziland , Hluhluwe-Imfolozi Game Reserve , St. Lucia , Transkei , Hole-in-the-Wall , Garden Route , Storm's River Mouth , Knysna , Cango Caves , Route 62 , Cape Winelands , Cape Town .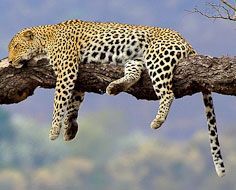 Duration
: 3 days, 2 nights
Tour Type
: Scheduled tours
Luxury Level
: ***
Price: R8,055 per person sharing (±US$ 576 )
R1,235 single supplement (±US$ 88 )


Valid dates
: Nov 2014 - Oct 2015

The 3-Day Kruger National Park Safari departs Johannesburg on Mondays, Wednesdays and Fridays. It includes two nights in the Kruger National Park (Berg-en-Dal Rest Camp) and various game drives in your tour vehicle. There's also an option of joining an 'open' 4x4 full-day game drive in the Park (own account).

Highlights: Kruger National Park .