Xhosa people
A person who has isiXhosa as home language is referred to as a Xhosa. IsiXhosa is one of South Africa's eleven official languages. It is in fact, in terms of home languages, South Africa's second largest language group (17.9%) after isiZulu (22.9%). The language falls in the Nguni-language group. Unlike most other African languages, Xhosa has more than a dozen "click" sounds, probably assimilated from the Bushmen (San).

While there are Xhosa's living throughout South Africa most amaXhosa (Xhosa people) reside in the the Eastern Cape while a fair portion lives in the province's southwestern neighbor - the Western Cape. A substantial number of Xhosa's live in rural areas, still adhering to Xhosa culture and traditions. In the rural areas most Xhosa's lively hood depend on cattle farming and crop cultivation.

Most urban amaXhosa have assimilated many modern values and skills but they mostly hold their cultural heritage very dear.

While a very large number of Xhosa's suffer from poor education, a number of good educational facilities in the Eastern Cape have produced leaders that played an important role in the recent and present South Africa. Among them are Steve Biko, Walter Sisulu, and previous presidents Thabo Mbeki and Nelson Mandela.

-->
Xhosa people attractions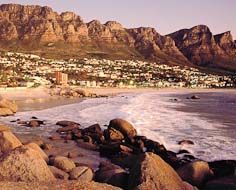 Western Cape
The Western Cape is the most Southwestern province of South Africa and boasts many of the most popular tourist attractions. Cape Town is the hub of many of these attractions. It includes Table Mountain, The Cape Peninsula with its scenic beauty and wildlife, The Cape Winelands and the The Garden Route.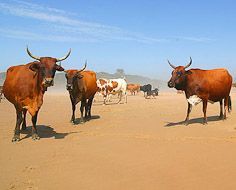 Transkei
While the former Apartheid homeland called 'Transkei does not exist anymore the region is still known by that name. The small village of Qumbu has the claim to fame of being the birthplace of Nelson Mandela. The Wild Coast is the region's biggest attraction, although accommodation facilities for tourism are very limited.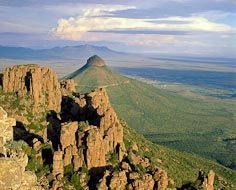 Eastern Cape
The Eastern Cape has an extremely beautiful ±820 km coastline with long stretches of deserted sandy beaches interspersed with rocky and sandy cliffs. Huge shifting dune fields are found in some areas and vegetated dune fields in others. It is a diverse Province with natural scenery ranging from barren semi-desert Karoo landscapes to rain forest covered mountain ranges.