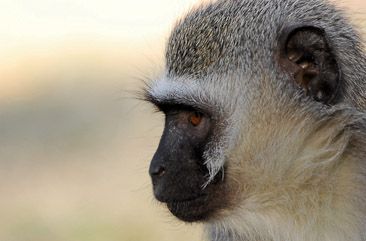 Day 3: Kruger National Park to Johannesburg via Long Tom Pass (±520km)
Destination: Johannesburg
Meals included: Breakfast
Attractions include: Kruger National Park , Sabie , Mpumalanga Highveld , Graskop , Mpumalanga Lowveld , Mac Mac Falls .

Today you'll have your last opportunity for some game viewing in the early morning. After breakfast you depart Berg-en-Dal, your journey out of Kruger doubles as your very last game drive.
Your route sees you climbing ever higher from the Mpumalanga Lowveld as you ascend the scenic escarpment, that marks the divide between Southern Africa's inland plateau and the lower lying coastal belt. On reaching Graskop, atop the escarpment, you continue onwards to the logging and tourism town of Sabie, passing the Mac Mac Falls enroute. Leaving Sabie you climb the historic Long Tom Pass, over which Boer forces retreated during the Anglo-Boer War a little over a century ago. Along the way they dumped their trusty 'Long Tom' cannons down a ravine, rather than have them fall into the hands of the British. As on Day 1 you're now back in Mpumalanga Highveld territory. You'll enjoy lunch enroute.
On arrival back in Johannesburg you'll be dropped off at your hotel or the O.R. Tambo International Airport. Once again, if you require us to assist you with extra days in Johannesburg or South Africa - with accommodation and/or travel arrangements - we'll gladly do so if called upon.
Note: We recommend that you do not book your return flight for this day, as the arrival time in Johannesburg cannot be guaranteed.