The Swazi People
The Swazi people is a Southern African ethnic or language group that reside primarily in the independent Kingdom of Swaziland, though also in large numbers in the neighbouring South African province of Mpumalanga. The Swazi language - Swazi or siSwati - fall within Southern Africa's Nguni group of languages, as do Zulu and Xhosa.

Visitors to the Kingdom of Swaziland will encounter Swazi culture in various forms. Next to the roads you'll notice traditional homesteads, often with cattle kraals. You may see young boys or adult men herding cattle and from time to time you'll notice people in traditional dress. Though the Kingdom is experiencing political pressure from within to modernise towards a democratic state it is still largely traditional with King Mswati iii at the top and below him a prime minister and various levels and houses of traditional leaders.

At cultural villages or around the fire at your accommodation establishment you may be treated to traditional dances and tales of the Swazi people. While the country is indeed very traditional, these representations are of the oldest 'purest' form of Swazi culture. As with all cultures Swazi people today are influenced by modern technology - thus Swazi people represent the full scope from very traditional to contemporary, but more often than not a fascinating mix of traditional culture, contemporary values and religion.

-->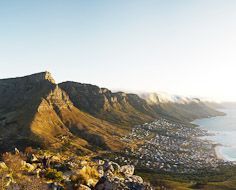 Duration
: 16 days, 15 nights
Tour Type
: Scheduled tours
Luxury Level
: *** / ****
Price: R37,500 per person sharing (±US$ 2,704 )
R8,000 single supplement (±US$ 576 )


Valid dates
: Nov 2017 - Oct 2018

Discover the main things to do, see and experience in South Africa, including beautiful winelands, majestic mountain ranges, rolling wheat and sugarcane fields, caves, beaches and rocky shorelines, forests and pristine wilderness areas. This tour is guided in German, the same tour is also available in English.

Highlights: Cape Town , Cape Winelands , Stellenbosch , Oudtshoorn , Route 62 , Garden Route , Knysna , Oudtshoorn ostrich farms , Cango Caves , Sunshine Coast , Wild Coast , Transkei , KwaZulu-Natal , iSimangaliso Wetland Park , St. Lucia , Kruger National Park , Swaziland , Panorama Route .

Swazi People attractions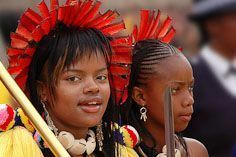 Swaziland
Swaziland, located in Southern Africa, is home to the siSwati-speaking Swazi nation. It was a British protectorate from 1906 until its full independence in 1968. It is a small landlocked kingdom of less than one million people, bordered by South Africa on three sides and Mozambique to the east.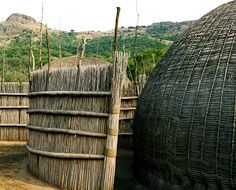 Ezulwini Valley
Swaziland's Ezulwini Valley lies between Mbabane, the capital city to its north, and Manzini to its south. Various attractions are located within, or close to the Valley. It is home to company HQ's, a couple of malls and various hotels. Ezulwini is a popular destination for local and international tourists alike.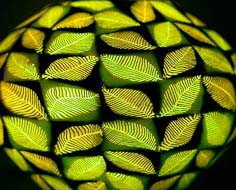 Swazi Candles
Swazi Candles is situated in the Malkerns Valley in the Kingdom of Swaziland. It has been producing fine handmade candles since 1981. Local Swazi artists and craftsmen produce unique candle designs which are renowned throughout the world. Each Swazi Candle, unique in shape and character, is hand-moulded and hand-finished.