Stellenbosch walking tour
The best way to explore Stellenbosch is on foot as most of the architectural beauties are within easy walking distance of each other. You can do this using a tourist guide or the useful brochure/map titled "On foot through historic Stellenbosch", available from the very professional and helpful Stellenbosch Tourism Information Office.
Some of the attractions in Stellenbosch are the VOC Kruithuis (gun powder magazine), the Rhenish Church, the highly recommended Village Museum (consisting of Schreuder House - 1709, Bletterman House - 1789, Grosvenor House - 1803 and OM Bergh House), Oom Samie se Winkel ("Uncle Samie's Shop" - featuring a typical old-world trading store), Krige's Cottages and Libertas Parva, a gallery with contemporary South African art as well as a modest wine museum.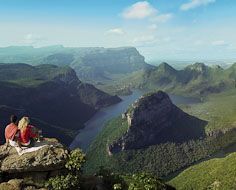 Duration
: 16 days, 15 nights
Tour Type
: Scheduled tours
Luxury Level
: *** / ****
Price: R24,240 per person sharing (±US$ 1,735 )
R6,085 single supplement (±US$ 435 )


Valid dates
: Nov 2014 - Oct 2015

This tour covers the highlights of South Africa and is ideal for first time visitors to the country. It provides a mix of cities, countryside, historical sites, scenic drives, nature, wildlife, culture and people. This is the 'southbound' tour version that starts in Johannesburg and ends in Cape Town.

Highlights: Panorama Route , Blyde River Canyon , Kruger National Park , Swaziland , Hluhluwe-Imfolozi Game Reserve , St. Lucia , Transkei , Hole-in-the-Wall , Garden Route , Storm's River Mouth , Knysna , Cango Caves , Route 62 , Cape Winelands , Cape Town .

Stellenbosch walking tour attractions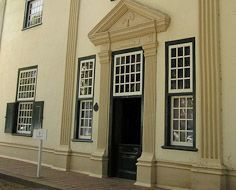 Stellenbosch
Stellenbosch, 46 km east of Cape Town, is the undisputed heart of the Cape Winelands. It is also a lively student town with the University of Stellenbosch influencing just about everything in town. The town's main attraction lie in the beauty of its preserved architecture and the streets lined with Oak trees.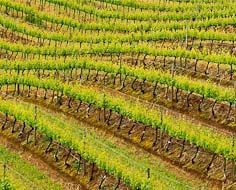 Cape Winelands
South African wines are rated with those from the other top wine-producing regions in the world. The majority of wine estates, over 100 in fact, are found in the Cape Winelands, which is within easy reach of Cape Town and makes for a great one-day excursion.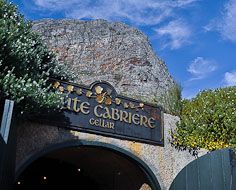 Franschhoek
Franschhoek ("French corner"), a small town in the heartland of the Cape Winelands, is one of the very popular places to visit when in Cape Town. It is situated in the picturesque Franschhoek Valley, surrounded by magnificent mountains and vineyards. It is named after the the French Huguenots who settled here in 1688.