The Kruger Cultural Village
Mpumalanga Province in South Africa is home to a variety of indigenous African cultures, each with their own language and traditions. The cultures represented in this region include the Zulu, Shangaan and Swazi. The Kruger Cultural Village offers visitors the opportunity to experience this intriguing variety of traditional lifestyles.
The Kruger Cultural Village is situated in the Sabi River Valley, near the main entrance to the Kruger National Park. Accommodation for visitors is provided in the main village in 14 traditional huts with en suite facilities. Traditional cuisine can be enjoyed at the in house restaurant.
The cultural program includes a tour of traditional homes, introduction by guides to lifestyles and customs, as well as the performance of songs and dances. A visit to this cultural village is an ideal add on for visitors to the Kruger National Park.
Kruger Cultural Village attractions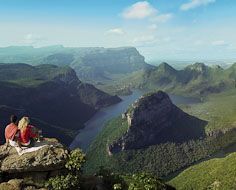 Panorama Route
The scenic Panorama Route, with various viewpoints, runs along the top of a section of the escarpment between the Mpumalanga Highveld and Lowveld. It offers incredible views, we strongly recommend it. The Route may be approached from Ohrigstad or from the logging town of Graskop.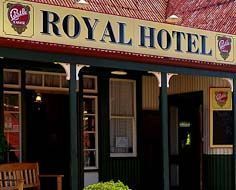 Pilgrim's Rest
The village of Pilgrim's Rest in Mpumalanga Province exists because of the discovery of alluvial gold in the small stream in the valley where the village was later founded. The discovery was made in 1873 by Alex 'Wheelbarrow' Patterson. He was a gold prospector (panner) and arrived in the area with all his belongings on a single wheelbarrow.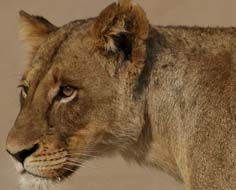 Kruger National Park
The Kruger National Park in South Africa is internationally renowned as a world leader in conservation policies, practices and techniques. This Park stretches over 20 000 square kilometers (2 million hectares) and is home to an incredible variety of plant, bird and animal species, including the "big five" (elephant, lion, rhinoceros, leopard and buffalo).