Riebeek-Kasteel
The town Riebeek-Kasteel is situated in the picturesque Riebeek Valley, approximately 80 km northwest of Cape Town. In 2009 it was voted one of the three most beautiful towns in the Western Cape by the readers of the "Rapport", a national Sunday newspaper. It is frequently referred to as "the best kept secret of the Western Cape." The attraction for tourists lies in the beauty and tranquility of the town and it's surroundings.
Riebeek-Kasteel is named after the first Commander that established the Refreshment station for the Dutch East Indies Company at the location of present Cape Town. Five years after they arrived at Cape Town, Jan Van Riebeek initiated an inland discovery expedition under Pieter Cruythoff and when they arrived at this valley, they were enthralled and decided to name it after Commander Van Riebeek. The mountain behind the town is called Kasteel Berg ("Castle Mountain"). Hence the town is named Riebeek-Kasteel.
Two men who grew up in Riebeek-Kasteel, Jan Smuts and Daniël Malan, ultimately became consecutive prime ministers of South Africa. Jan Smuts, who fought against the British in the Anglo-Boer War, ultimately became a general in World War II and a member of the war cabinet of Winston Churchill. He was also responsible for drafting the constitution of the League of Nations, the forerunner of the current United Nations.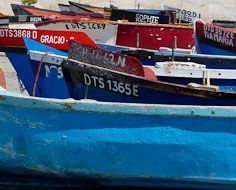 Duration
: 4 days, 3 nights
Tour Type
: Scheduled tours
Luxury Level
: ***
Price: R10,945 per person sharing (±US$ 789 )
R250 single supplement (±US$ 18 )


Valid dates
: Feb 2015 - Oct 2015

This tour gives you the opportunity to visit the Cape Winelands, taste some of our best estate wines and experience the special kind of West Coast hospitality and cuisine. Visit two factories at Clanwilliam producing two quintessential South African products: velskoene and rooibos tea. Overnight at the quaint Paternoster. Visit Saldanha Bay harbour and the West Coast National Park. In season you might enjoy vast expanses of indigenous flowers.

Highlights: Cape Winelands , Riebeek Valley , Paternoster , The West Coast , Cederberg Mountains & Wilderness Area , Bird Island Nature Reserve .

Riebeek-Kasteel attractions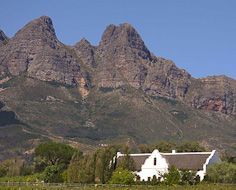 Wellington
Wellington is situated in the Western heart of the Cape Winelands, approximately 150 km northeast of Cape Town. The Hawequas Mountains form a magnificent backdrop to the town. The economy is centred around agriculture, the production of wine, table grapes, deciduous fruit and brandy. The town is also a centre of education with a number of colleges and schools.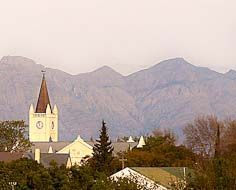 Riebeek West
Riebeek West, situated in the beautiful scenic Riebeek Valley, is only an hours drive from Cape Town. It is the twin of Riebeek Kasteel, situated in the same valley. The charm of this village lies in the beauty of the valley, the impressive Riebeek Kasteel Mountain, the rolling hills and the play of vineyards and olive orchards.