Elephant Whispers
Elephant Whispers is situated near Hazyview on the banks of the Sabie River. It offers the opportunity for direct "face to face' encounters with these magnificent animals, the largest in the world. A visit to Elephant Whispers will give the opportunity to touch elephants, to get a feel of their inquisitive sensitive trunks and to spoil them with tit bits. An elephant back bush ride can be arranged for a limited number of guests.
Elephant Whispers is an initiative of Elephants for Africa for Ever (EFAF) and is aimed at assisting conservation and research to the benefit of these iconic animals.
The six elephants at Elephant Whispers were saved from a planned culling at a game reserve. Unfortunately conservation makes it necessary to control the numbers of elephants in order to prevent their habitat becoming destroyed to the point where they cannot survive any longer. Culling is a highly sensitive and contentious issue. In the case of Elephant Whispers, the elephants have been saved this ordeal and can now contribute to research and improved conservation methods.
Activities on offer include among others: 1. An hour of close up interaction with an elephant, touching and stroking it and having a photo session with it. 2. Interaction plus an elephant back ride of 1.25 hours. 3. Interaction, an elephant ride and lunch at Hippo Hollow.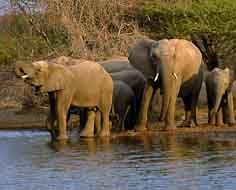 Duration
: 4 days, 3 nights
Tour Type
: Scheduled tours
Luxury Level
: ****
Price: R12,540 per person sharing (±US$ 904 )
R2,425 single supplement (±US$ 174 )


Valid dates
: Nov 2014 - Oct 2015

Our 4 Day Kruger Wildlife & Mountain Scenery Scheduled Tour departs from Johannesburg and lets you explore the Panorama Route, interact with elephants at Elephant Whispers, visit Shangana Cultural Village, view wildlife in the Kruger National Park, as well as Mthethomusha and go in search of wild horses at Kaapsehoop.

Highlights: Panorama Route , Blyde River Canyon , Kruger National Park , Elephant Whispers , Shangana Cultural Village , Mthethomusha Game Reserve , Kaapsehoop .

Elephant Whispers attractions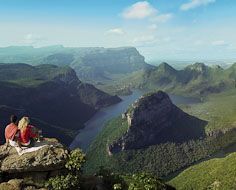 Panorama Route
The scenic Panorama Route, with various viewpoints, runs along the top of a section of the escarpment between the Mpumalanga Highveld and Lowveld. It offers incredible views, we strongly recommend it. The Route may be approached from Ohrigstad or from the logging town of Graskop.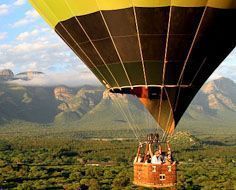 Hazyview
Hazyview is a small town in Mpumalanga's Lowveld region en-route to the main gate of the Kruger National Park. Although the greater Hazyview region is beautiful and does justify the poetic name, the town itself is rather drab..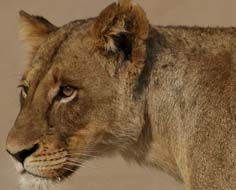 Kruger National Park
The Kruger National Park in South Africa is internationally renowned as a world leader in conservation policies, practices and techniques. This Park stretches over 20 000 square kilometers (2 million hectares) and is home to an incredible variety of plant, bird and animal species, including the "big five" (elephant, lion, rhinoceros, leopard and buffalo).