South Africans in history
Many South Africans played internationally renowned roles in different fields. Ten South Africans received Nobel prizes. They are:

Nobel Peace Prize: Nelson Mandela (1993) for his role in the struggle for freedom and establishing the new democratic South Africa. FW de Klerk (1993) for his role as the last President of the "old South Africa" in initiating the process of change. Desmond Tutu (1984) for his work against apartheid. Albert Luthuli (1960) when he was President of the ANC.

Nobel Laureates in Medicine: Allan Cormack (1979) for the development of computer assisted tomography. Max Theiler (1951) for his discoveries concerning yellow fever and how to combat it. Sydney Brenner (2002) for his discoveries concerning genetic regulation of organ development and programmed cell death.

Nobel Laureates in Literature: Nadine Gordimer (1991) JM Coetzee (2001)

Nobel Laureate in Science: Aaron Klug (1982) for his development of crystallographic electron microscopy and his structural elucidation of biologically important nucleic acid-protein complexes.

Chris Barnard: it is interesting that the renowned Dr. Barnard, who did the first heart transplant, never received a Nobel prize.

Jan Smuts: a former Prime Minister of South Africa, played a key role in the establishment of the League of Nations, forerunner of the United Nations.

-->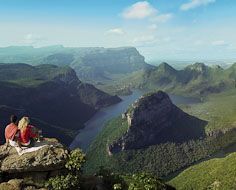 Duration
: 16 days, 15 nights
Tour Type
: Scheduled tours
Luxury Level
: *** / ****
Price: R24,240 per person sharing (±US$ 1,735 )
R6,085 single supplement (±US$ 435 )


Valid dates
: Nov 2014 - Oct 2015

This tour covers the highlights of South Africa and is ideal for first time visitors to the country. It provides a mix of cities, countryside, historical sites, scenic drives, nature, wildlife, culture and people. This is the 'southbound' tour version that starts in Johannesburg and ends in Cape Town.

Highlights: Panorama Route , Blyde River Canyon , Kruger National Park , Swaziland , Hluhluwe-Imfolozi Game Reserve , St. Lucia , Transkei , Hole-in-the-Wall , Garden Route , Storm's River Mouth , Knysna , Cango Caves , Route 62 , Cape Winelands , Cape Town .

South Africans in history attractions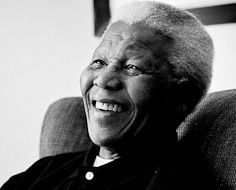 Nelson Mandela
Nelson Rolihlahla Mandela (1918-2013) was the first President of the "new" democratic South Africa (1994-1999). The key role he played in South Africa's peaceful transition can never be overestimated. He was a remarkable diplomat with a wonderful ability to win over his harshest critics. His sense of forgiveness and spirit of reconciliation was remarkable.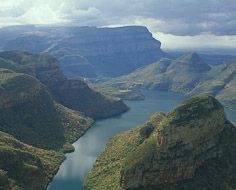 South Africa
Most tourists visit South Africa for a combination of three main features - the prolific wildlife, the rich cultural diversity and the sheer scenic beauty of the country. Add to this, new found racial harmony, a world icon such as Nelson Mandela, amazing adventure activities, a wonderful year round sunny climate, and more!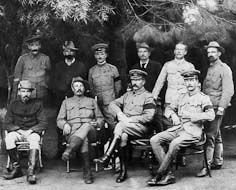 South African History
The history of South Africa is one of different struggles for freedom. Given the diversity of ethnic groups and languages this is understandable. The peaceful transition to a democratic South Africa in 1994, based on a Constitution that protects the human rights of all its peoples, can rightly be called a miracle.