Porterville
Porterville is a picturesque town approximately 140 km from Cape Town, situated on the banks of the Olifants River, at the foot of the Voorberg Mountains. The town was established in 1863 and named after the popular Attorney General Sir William Porter.
This unspoilt country town is in a region famous for the rarest of flowers, the Disa Uniflora. It is the only place in South Africa where one can see fields of these in nature. The rarest of them all is the sulfur yellow Disa only to be found in a small colony here in Porterville. , The Groot Winterhoek Nature Reserve can be reached via the Dashoek Pass. There are hiking trails that will take you to places called De Hel ("The Hell") and De Tronk ("The Prison"). The Waterfall Trail is also popular and worthwhile. The Tulbagh Cellars offer the opportunity to taste their organically produced wines.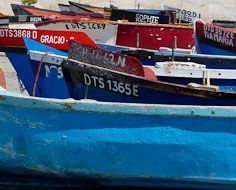 Duration
: 4 days, 3 nights
Tour Type
: Scheduled tours
Luxury Level
: ***
Price: R10,945 per person sharing (±US$ 789 )
R250 single supplement (±US$ 18 )


Valid dates
: Feb 2015 - Oct 2015

This tour gives you the opportunity to visit the Cape Winelands, taste some of our best estate wines and experience the special kind of West Coast hospitality and cuisine. Visit two factories at Clanwilliam producing two quintessential South African products: velskoene and rooibos tea. Overnight at the quaint Paternoster. Visit Saldanha Bay harbour and the West Coast National Park. In season you might enjoy vast expanses of indigenous flowers.

Highlights: Cape Winelands , Riebeek Valley , Paternoster , The West Coast , Cederberg Mountains & Wilderness Area , Bird Island Nature Reserve .

Porterville attractions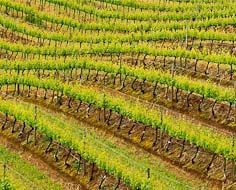 Cape Winelands
South African wines are rated with those from the other top wine-producing regions in the world. The majority of wine estates, over 100 in fact, are found in the Cape Winelands, which is within easy reach of Cape Town and makes for a great one-day excursion.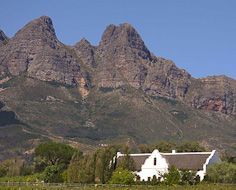 Wellington
Wellington is situated in the Western heart of the Cape Winelands, approximately 150 km northeast of Cape Town. The Hawequas Mountains form a magnificent backdrop to the town. The economy is centred around agriculture, the production of wine, table grapes, deciduous fruit and brandy. The town is also a centre of education with a number of colleges and schools.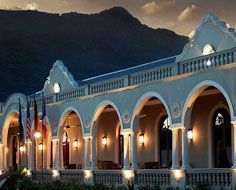 Riebeek-Kasteel
The town Riebeek-Kasteel is situated in the picturesque Riebeek Valley, approximately 80 km northwest of Cape Town. In 2009 it was voted one of the three most beautiful towns in the Western Cape. The attraction for tourists lies in the beauty and tranquility of the town and its surroundings.