Riebeek Valley Hotel
The Riebeek Valley Hotel in the town of Riebeek-Kasteel is an old world boutique hotel. It carries a four star grading of the Tourism Grading Authority of South Africa. It offers sweeping views of the majestic Kasteelberg Mountains as well as vineyards and olive groves below the mountains.
The hotel is close to several award winning historical wine estates that offer wine tasting, and many of them, also olive tasting opportunities.
The hotel offers the normal facilities, such as laundry, swimming pool and WiFi.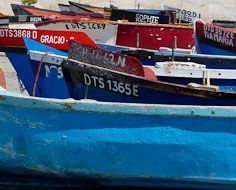 Duration
: 4 days, 3 nights
Tour Type
: Scheduled tours
Luxury Level
: ***
Price: R10,945 per person sharing (±US$ 789 )
R250 single supplement (±US$ 18 )


Valid dates
: Feb 2015 - Oct 2015

This tour gives you the opportunity to visit the Cape Winelands, taste some of our best estate wines and experience the special kind of West Coast hospitality and cuisine. Visit two factories at Clanwilliam producing two quintessential South African products: velskoene and rooibos tea. Overnight at the quaint Paternoster. Visit Saldanha Bay harbour and the West Coast National Park. In season you might enjoy vast expanses of indigenous flowers.

Highlights: Cape Winelands , Riebeek Valley , Paternoster , The West Coast , Cederberg Mountains & Wilderness Area , Bird Island Nature Reserve .

Riebeek Valley Hotel attractions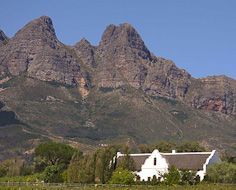 Wellington
Wellington is situated in the Western heart of the Cape Winelands, approximately 150 km northeast of Cape Town. The Hawequas Mountains form a magnificent backdrop to the town. The economy is centred around agriculture, the production of wine, table grapes, deciduous fruit and brandy. The town is also a centre of education with a number of colleges and schools.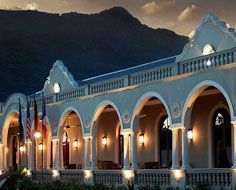 Riebeek-Kasteel
The town Riebeek-Kasteel is situated in the picturesque Riebeek Valley, approximately 80 km northwest of Cape Town. In 2009 it was voted one of the three most beautiful towns in the Western Cape. The attraction for tourists lies in the beauty and tranquility of the town and its surroundings.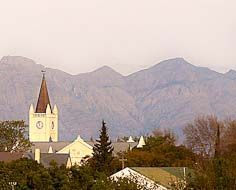 Riebeek West
Riebeek West, situated in the beautiful scenic Riebeek Valley, is only an hours drive from Cape Town. It is the twin of Riebeek Kasteel, situated in the same valley. The charm of this village lies in the beauty of the valley, the impressive Riebeek Kasteel Mountain, the rolling hills and the play of vineyards and olive orchards.