Belfast (a.k.a. eMakhazeni)
Belfast (a.k.a. eMakhazeni) is situated on the Mpumalanga Highveld. The climate ranges from moderate summers to very cold winters. Belfast is one of the highest towns in South Africa. It is surrounded by a number of collieries - it falls within the Mpumalanga "coal belt". The district produces maize, potatoes and timber. Apart from coal, black granite is also mined here.
Belfast is especially renowned for excellent trout fishing. Another claim to fame is that Belfast exports tulip bulbs to Holland. This is because of the cold winters. The flowers are discarded and about 6 million bulbs are exported to Holland each year.
During the South African War (Anglo-Boer war) a number of battles and some skirmishes took place in this vicinity. Among them were the battles of Leliefontein and Monument Hill. In the second phase of the war, the British realised that the Boer women, who kept on farming and providing the Boers with victuals and intelligence, played a vital role. They resorted to the 'scorched earth' policy (burnt down farms and homesteads) and put the women and children in concentration camps, one of which was erected at Belfast.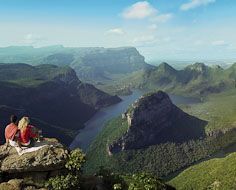 Duration
: 16 days, 15 nights
Tour Type
: Scheduled tours
Luxury Level
: *** / ****
Price: R24,240 per person sharing (±US$ 1,712 )
R6,085 single supplement (±US$ 429 )


Valid dates
: Nov 2014 - Oct 2015

This tour covers the highlights of South Africa and is ideal for first time visitors to the country. It provides a mix of cities, countryside, historical sites, scenic drives, nature, wildlife, culture and people. This is the 'southbound' tour version that starts in Johannesburg and ends in Cape Town.

Highlights: Panorama Route , Blyde River Canyon , Kruger National Park , Swaziland , Hluhluwe-Imfolozi Game Reserve , St. Lucia , Transkei , Hole-in-the-Wall , Garden Route , Storm's River Mouth , Knysna , Cango Caves , Route 62 , Cape Winelands , Cape Town .

Belfast / eMakhazeni attractions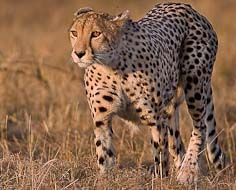 Mpumalanga
Mpumalanga Province lies to the north-east of South Africa. In the Mpumalanga Highveld you'll find grassland savanna and trout-fishing villages. The Mpumalanga Lowveld is known for fruit farms, game farms, private game reserves and the Kruger National Park. In between lies the spectacular escarpment and Blyde River Canyon.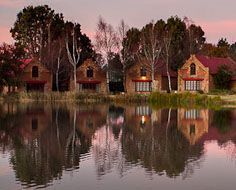 Dullstroom (a.k.a. Emnotweni)
Dullstroom is a small village on the Mpumalanga Highveld best known for its mountain streams brimming with trout - a paradise for fly fishing. It is the second highest town on the Highveld (after Belfast) and lies 2100m above sea-level.