Dullstroom (a.k.a. Emnotweni)
Dullstroom (lately renamed to Emnotweni) is a small village on the Mpumalanga Highveld best known for its mountain streams brimming with trout - a paradise for fly fishing. It is the 2nd highest town on the Highveld (after Belfast) and lies 2100 m above sea-level.
This peaceful village embodies the best qualities of the typical South African dorp (town) in the platteland (country side). Proclaimed in 1893, it was named after a merchant - Mr. Dull, a Dutch citizen - who formed a committee in the Netherlands to assist the Boers financially during the 1899-1902 Anglo- Boer War. The 'stroom' section of the town's name is Afrikaans for a small river.
The town offers a collection of quaint shops and a number of restaurants, but its main attraction is its relaxed atmosphere and down to earth feeling. The Owl and Oak Trading Post and the Dullstroom Bird of Prey Centre on its premises make for a worthwhile stop. For a village-like town there is a surprising choice of accommodation. Options range from simple garden cottages to five star lodges with stocked trout dams. At 2076 m above sea-level the village is home to the highest railway station in the country.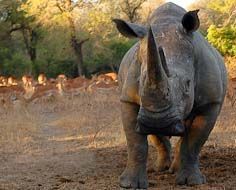 Duration
: 5 days, 4 nights
Tour Type
: Scheduled tours
Luxury Level
: ****
Price: R13,905 per person sharing (±US$ 1,002 )
R3,230 single supplement (±US$ 232 )


Valid dates
: Nov 2014 - Oct 2015

The 5 Day Wildlife Experience Scheduled Tour, starts in Johannesburg and ends in Durban. It includes the Makalali Private Game Reserve, the Panorama Route, The Kruger National Park, The Mthethomusha Game Reserve, a game drive and walk in the iSimangaliso Wetland Park and a boat cruise on the St. Lucia Estuary.

Highlights: Makalali Private Game Reserve , Panorama Route , Blyde River Canyon , Kruger National Park , Mthethomusha Game Reserve , Swaziland , St. Lucia , iSimangaliso Wetland Park , St. Lucia Estuary & Lake .

Dullstroom / Emnotweni attractions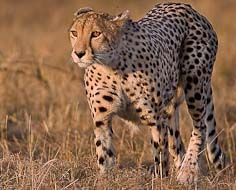 Mpumalanga
Mpumalanga Province lies to the north-east of South Africa. In the Mpumalanga Highveld you'll find grassland savanna and trout-fishing villages. The Mpumalanga Lowveld is known for fruit farms, game farms, private game reserves and the Kruger National Park. In between lies the spectacular escarpment and Blyde River Canyon.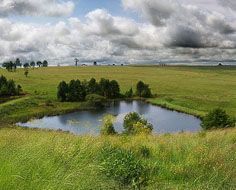 Mpumalanga Highveld
The Drakensberg Mountain range runs from North to South through the Eastern region of South Africa. In Mpumalanga it divides the province into the Highveld in the West and the Lowveld in the East. This divide is best noted on the escarpment along the Panorama Route.