Ohrigstad
The small village of Ohrigstad is also known as the entrance to the Panorama Route. It was founded by the Voortrekker leader Andries Potgieter in 1845 and abandoned due to Malaria in 1848. It was resettled in the 1900's after the scourge of Malaria was brought under control.
Relics of iron and stone age civilizations indicate that this area was populated by San people and other inhabitants thousands of years ago. Today this region produces diverse crops, such as maize, beans, fruit and paprika. The Ohrigstad River feeds into the Blyde River to fill the Blyde River Dam, at the lower end of the Blyde River Canyon.
The nearby Echo Caves were discovered in the 1920's and have since been declared a Historical Monument. Ohrigstad boasts a range of accommodation from B&B's to luxury Game Lodges.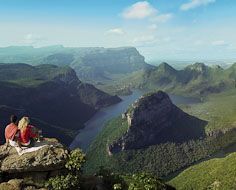 Duration
: 16 days, 15 nights
Tour Type
: Scheduled tours
Luxury Level
: *** / ****
Price: R32,500 per person sharing (±US$ 2,343 )
R10,900 single supplement (±US$ 785 )


Valid dates
: Nov 2017 - Oct 2018

The German-guided version of our tour that covers the highlights of South Africa (link to English tour provided as well). It provides a mix of cities, countryside, historical sites, scenic drives, nature, wildlife, culture and people. The southbound tour starts in Johannesburg and ends in Cape Town.

Highlights: Panorama Route , Blyde River Canyon , Kruger National Park , Swaziland , Hluhluwe-Imfolozi Game Reserve , St. Lucia , iSimangaliso Wetland Park , Transkei , Garden Route , Storm's River Mouth , Knysna , Cango Caves , Route 62 , Cape Winelands , Stellenbosch , Paarl , Cape Town .

Ohrigstad attractions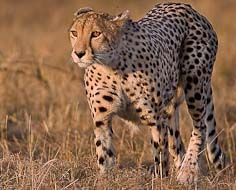 Mpumalanga
Mpumalanga Province lies to the north-east of South Africa. In the Mpumalanga Highveld you'll find grassland savanna and trout-fishing villages. The Mpumalanga Lowveld is known for fruit farms, game farms, private game reserves and the Kruger National Park. In between lies the spectacular escarpment and Blyde River Canyon.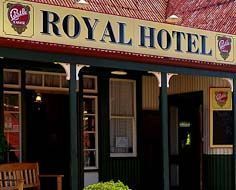 Pilgrim's Rest
The village of Pilgrim's Rest in Mpumalanga Province exists because of the discovery of alluvial gold in the small stream in the valley where the village was later founded. The discovery was made in 1873 by Alex 'Wheelbarrow' Patterson. He was a gold prospector (panner) and arrived in the area with all his belongings on a single wheelbarrow.